I've had a few requests for some information on the high voltage power supply that I'm using in some of the projects (in particular, the IN-13 nixie bargraph project). The design is based on the TubeHobby website (http://www.tubehobby.com/) and is the power supply used in their NC2.1 clock kits (http://tubehobby.com/show_det.php?det=42). I built this very kit as my first nixie tube project, and you can find a review of this excellent kit in the reviews section of my blog.
Anyhow, onward to the schematic: (click schematic for full-size view)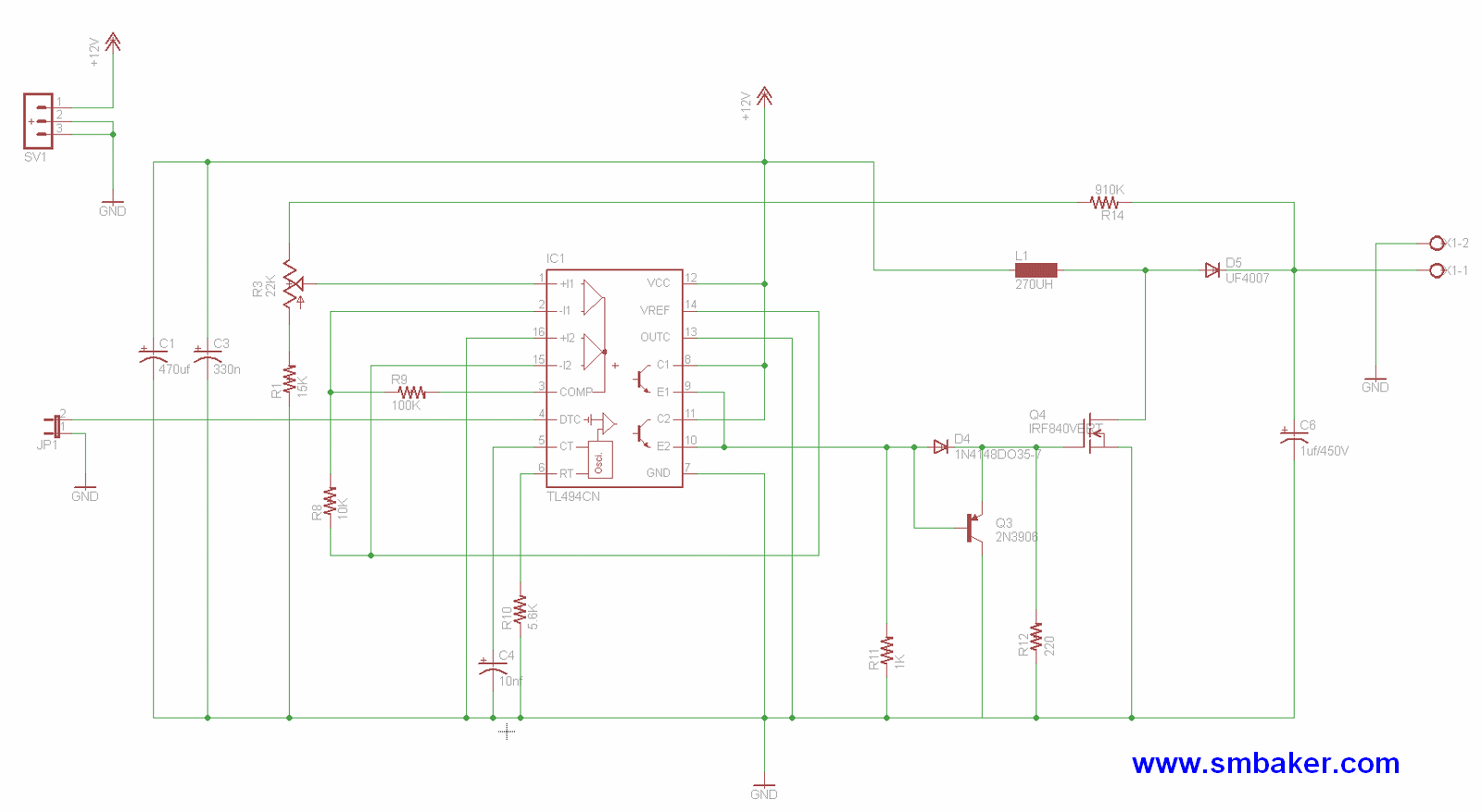 Click on the schematic for a full-size view.
The circuit is a switch-mode power supply based on the popular TL494. I recommend grabbing a dozen or more of these chips from your favorite supplier, as it's also the chip used in my plasma speaker projects.
The voltage is controlled by the potentiometer, allowing a range of XX to YY (todo: measure this) with the default components. The original design used a 250V output capacitor, but after burning one of those out with a carelessly high voltage setting, I think it's wise to have the extra leeway afforded by a 450V cap if you have one.
The jumper for deadtime should have a jumper installed to enable the supply.
Below is a picture of the completed board: