Misc stuff that doesn't go anywhere else….
Below is a picture that shows milling a "Rotary Powered" nameplate to go on the back of the sandrail with a Sherline CNC milling machine. Once programmed, the Sherline pretty much automatically does all the work — you just need to squirt some lube on the cutter every so often, and vacuum up the shavings.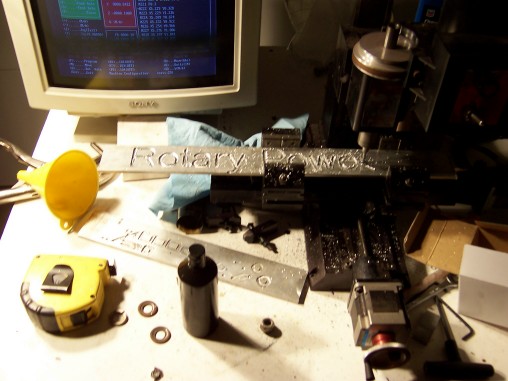 After the plate has been milled, it was painted with blue paint, and then lightly sanded. This left blue paint only in the section that was cut by the milling machine. Here is a picture of the finished nameplate, installed on the grill guard behind the radiator.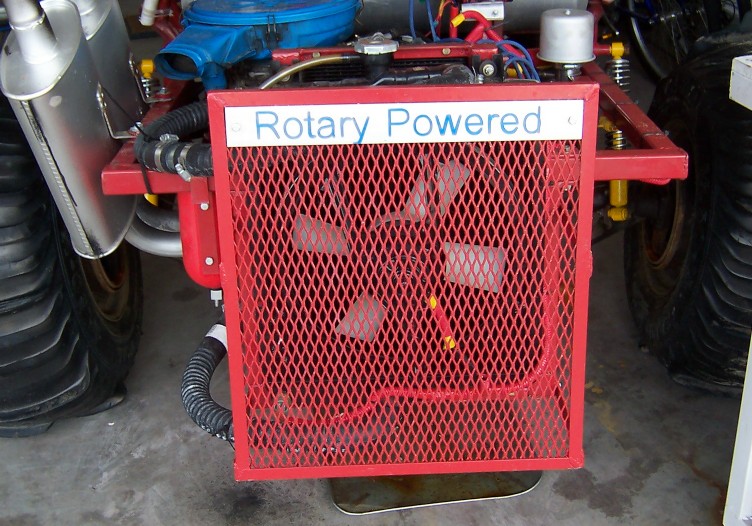 Below are a couple of aluminum rotary emblems that I tried to make. Unfortunately, they didn't turn out quite as cool as I had expected them to. One is about 4 inches square, and the other is about 3 inches square.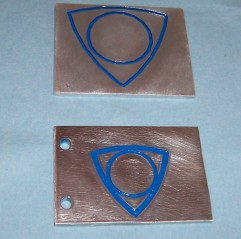 ---
Questions / Comments / Etc — email me at sandrail@smbaker.com [