by admin on Jul.17, 2010, under Electronics Projects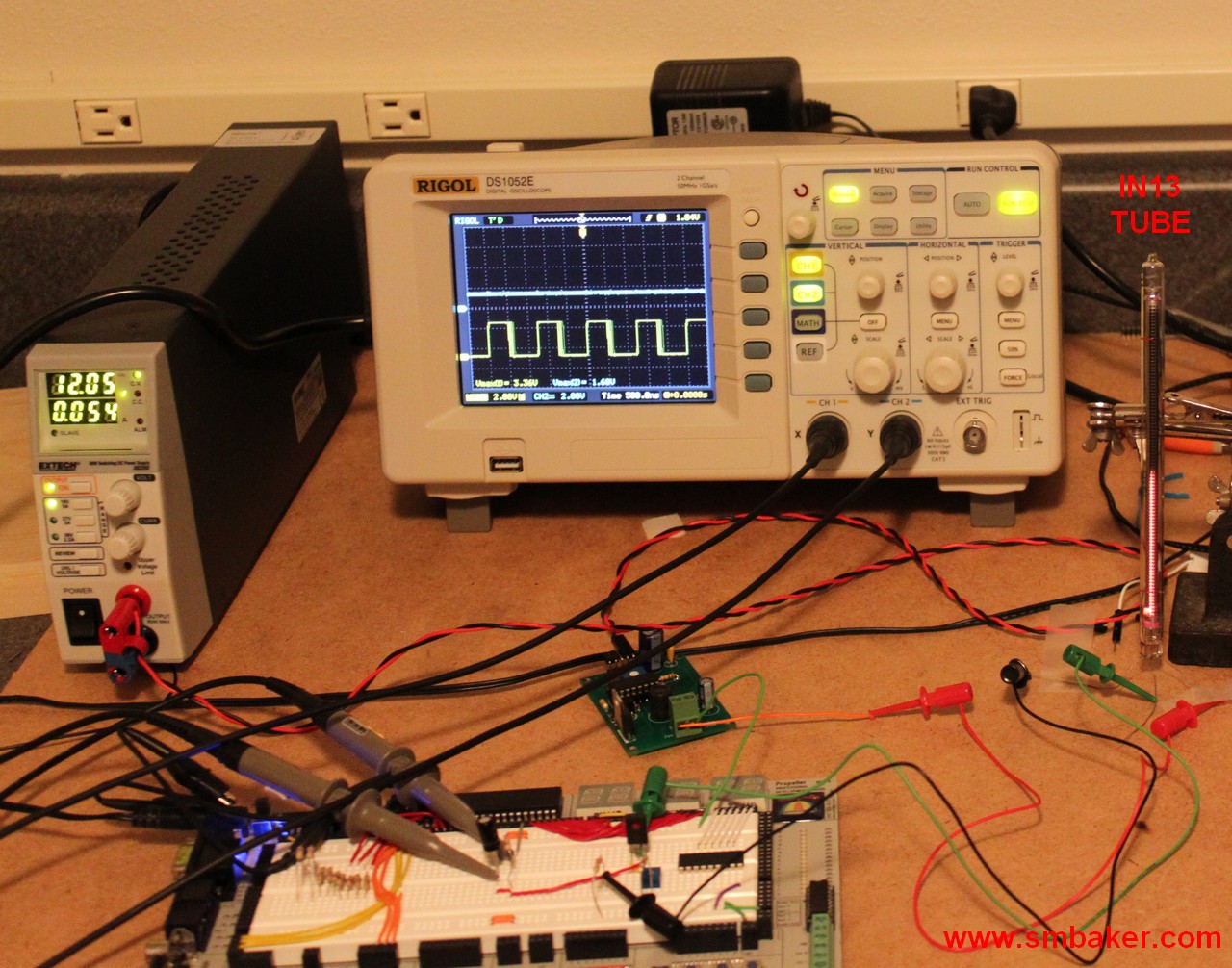 One of the less popular types of nixie tubes are the bargraph display tubes. The part numbers are IN-9 and IN-13. What's nice about these tubes is that you can get a continuous bargraph display — it makes a nice alternative to a discrete LED display. People have used them in VU meters and similar circuits.
The IN-13 is the easier of the two tubes to drive, and it's surprisingly simple. The hardest part is that you'll need a good 150 VDC supply to power it. I build a little boost converter that runs off 12vdc to provide the 150 VDC. The control the indicator, a simple transistor driver is used using a MJE340 transistor, a resistor, and a pot.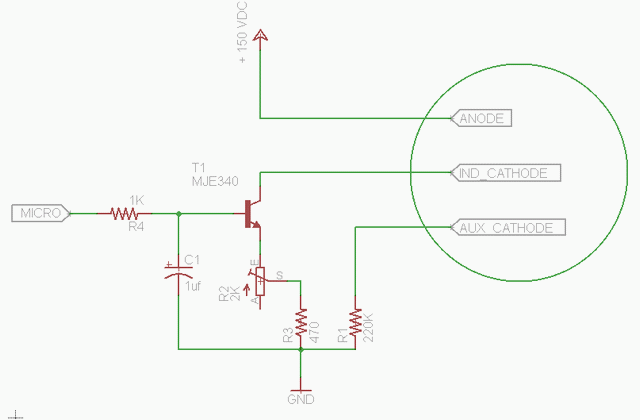 Note that R4 and C1 are only necessary if you're using a microcontroller that does not have analog outputs (such as the propeller). My goal is to interface the display to a a prop microcontroller so I can use it as an indicator in a few projects. So far, I've used a simple PWM output circuit to drive the transistor. Below is a youtube video: